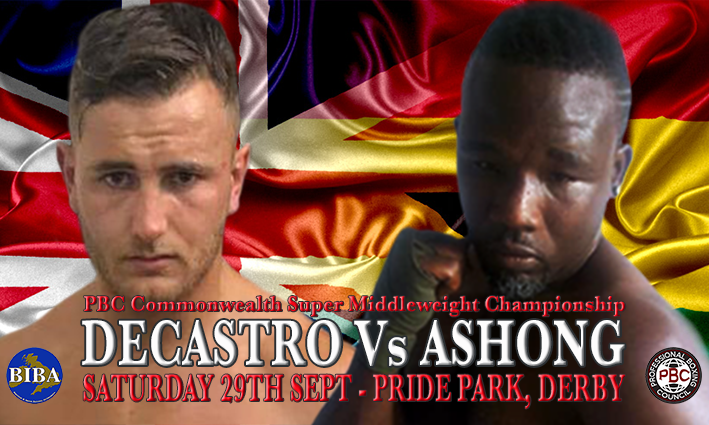 Unbeaten Super Middleweight prospect Nathan Decastro (13-0-0 (11 by way of KO)) vows "No one can stop me on my journey"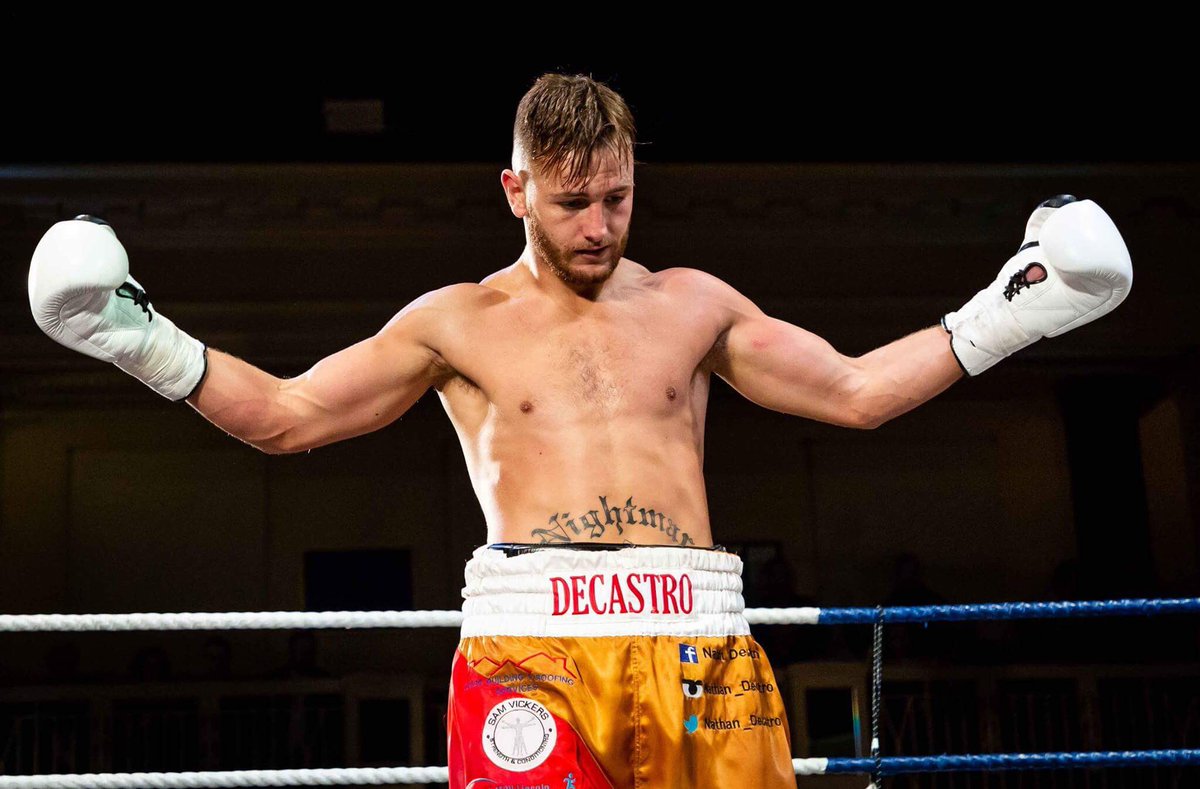 Bardley. Lincolnshire's Decastro is set to face two time African Champion Agoe Ashong (11-1-0 (6 by way of KO)) for the Professional Boxing Council (PBC) Commonwealth Super Middleweight Championship, on the Dan Gray promoted event at Pride Park in Derby on the 29th September 2018.
Decastro, who is ranked #9 in the International Boxing Federation (IBF) Intercontinental ratings, was originally due to go toe to toe with Ashong back in July on the undercard of the McAllister versus Williams WBU Heavyweight World Title clash headed event in Aberdeen, however due to delays in the African Champion receiving his visa in time, Decastro instead had to settle for a non-championship eight rounder against David Okai.
Decastro came through the test against Okai with flying colours with a first round stoppage victory, his eleventh TKO victory in thirteen outings.
Late in August Ashong's visa situation was finally sorted thanks to the intervention of the Secretary of State for Immigration, Caroline Nokes MP and James Snowdon and his team at the Home Office, making it possible for this mouth-watering 50/50 title clash to finally take place.
Earlier today Decastro spoke briefly about the upcoming fight Ashong.
"I am so pleased to get the opportunity to fight for the PBC Commonwealth title and really excited for this fight, especially after the disappointment of his visa issues last time, therefore not making the scheduled fight!
"That's behind me now and it's all sorted, I'm going to make a big statement next week and show I really mean business and deserve my IBF ranking and a shot against any of those ranked above me for the vacant IBF Intercontinental title.
"Agoe Ashong is a quality fighter and that's proven with his record 11-1 and the two African titles he's won, but for me to progress towards world titles and improve my ranking with IBF I need to be winning in great style.
"I've been promised a huge fight in December, by my manager Lee McAllister as long as I win on the 29th, which I fully intend to do.
"I would just like to thank my traveling supporters and also my team and Sponsors: Bracebridge Boxing Club, Tudor Building and Roofing, Flawless Landscaping and construction, Aesthetics by Megan, GA Luxury Breaks, Get The Edge UK, SMT2U, Sam Vickers my S&C coach and Craig Barton my nutritionist!
"I'm in a great place right now and feel like no one can stop me on my journey"
Nathan Decastro versus Agoe Ashong, for the Professional Boxing Council (PBC) Commonwealth Super Middleweight Championship, co-headlines with the Ross Doherty versus Gvido Seilis World Boxing League and European Boxing League European Welterweight Championships contest on the Daniel Gray promoted event at Pride Park in Derby on Saturday 29th September 2018.
Also featured on the event is another mouth-watering all Merseyside title clash, between Craig Kennerdale and Paul Peers for the Professional Boxing Council (PBC) Silver English Welterweight title.
There are also two non-championship contests featured on the event, exciting Super Bantamweight Emily Pugh makes her second pro outing against Latvia's Veronika Sirajeva and Leed's Super lightweight Jack Jones makes his professional debut against Dundalk, Ireland's Michael Kelly.
The event is virtually sold out but there are a few tickets still available, for details please call Dan Gray on 07522 401454.