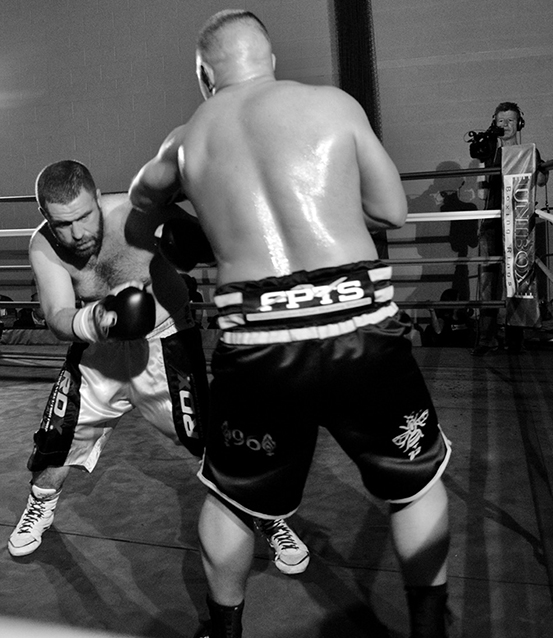 | | |
| --- | --- |
| alias | |
| born | 1983-12-02 |
| debut | |
| division | Middleweight |
| stance | |
| height | |
| residence | Liverpool, United Kingdom |
| Manager | Kyle Gallagher |

Schedule
scheduled bouts subject to change & commission approval
scheduled bouts subject to change & commission approval
Career Record
1 WINS 1 LOSSES  0 DRAWS
Date:                    Opponent                Location                            Result                       Rounds
2019-02-16        Alexander White   Marriott Hotel, Glasgow              Loss       2/4
Referee: Jody Meikle – RSC 1 Minute and 34 Seconds of Second Round
2018-11-03         Lee Cooper   Jubilee Sports Bank, Liverpool            Win                         1/4
Referee: Chris Kelly – RSC – Referee Stops Contest (RSC) 2 Minute and 57 seconds of 1st round

Referee stops contest following Cooper dropping hands and turning towards his corner whilst under pressure from Calveley in final seconds of the round – immediately following contest Lee Cooper explained he had heard a noise from ringside that he thought was the timekeepers bell, David Calveley backed Cooper up as he had heard the sound too – Both boxers agreed that the decision should stand rather than declare a No-Contest.
2018-06-09      Bradley Muldoon   Jubilee Sports Bank, Liverpool      N/C                         4/4
Referee: Chris Kelly – No Contest

David Calveley was announced as the winner by a 40-37 points margin after four rounds.
Bradley Muldoon contested the decision and requested a no-contest result following the fight, as the Promoters running order sheet displayed in the changing room, as well as distributed to spectators, showed the contest as a six round contest, not the four round contest as listed on the BIBA officials sheet.