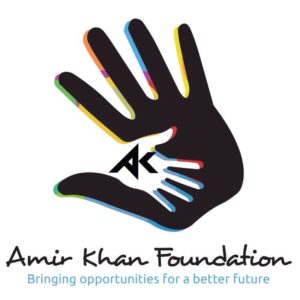 The Amir Khan Foundation is working with Penny Appeal to provide vulnerable orphans safe homes, happy childhoods and brighter futures as well as amongst other charitable works such as providing clean drinking water in the poorest and most desolate regions throughout the world.
Orphan Village
An orphan village in The Gambia is the Amir Khan Foundation's flagship project. Consisting of 10 orphan homes, plus a school, clinic and outdoor play area, it will become home to 100 children. Each home will be run by a loving foster mother, and each day the children get nutritious meals, go to school to learn and have chance to play and be kids. Each orphan also gets clothes and school uniform, and healthcare when they need it.
Refugee Crisis
In September 2015 Amir teamed up with Penny Appeal for a special refugee aid convoy through Europe. Amir and many volunteers went to Athens, the capital of Greece, and the Greek island of Lesbos, to provide things like food, water, clothes, sleeping bags and hygiene to supplies to refugees. Many of the families Amir and his team met were from Syria and had fled their homes amid the ongoing violence. They left everything behind and risked their lives for a chance to find a safe home in Europe.
Helping in the UK
Amir and his team are working to help those in need closer to home as well. Amir and teams from the Foundation and Penny Appeal supported people in Carlisle whose homes and businesses were devastated by the floods of winter 2015. They organised a community day to bring people together in solidarity and give them a chance to relax and regain strength. Amir even put his training to use and helped shift some ruined furniture! The Amir Khan Foundation also support UK projects to help the homeless and vulnerable by providing food and clothing.
Poverty Relief Worldwide
Amir Khan Foundation is also working on many other projects that provide sustainable poverty-relief solutions to communities around the world. Clean water, nutritious food, emergency aid and ongoing care and support are just some of the ways we're helping people in need.
Save