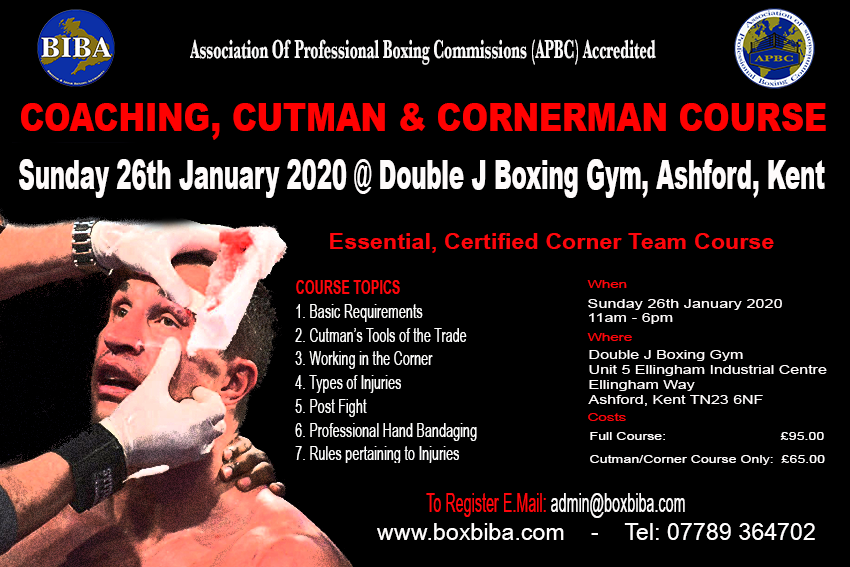 COACH AND CUT-MAN/CORNERMAN COURSES
26TH JANUARY 2020 @ DOUBLE J BOXING, ASHFORD, KENT
The British & Irish Boxing Authority (BIBA) have arranged an Association of Professional Boxing Commissions (APBC) Certified Coaches and Cut-man/Cornerman Courses that are essential for all Coaches and Cornermen.
ALL Coaches are welcome, you do not need to be BIBA Licensed, as these courses are essential for all coaches in our sport whether Pro, Amateur or Unlicensed. 
The full Coach course covers pre fight preparations, including safe weight cutting, as well as covers all aspects of duty of care and also includes all aspects of the Cut/Cornerman
The Cut/Cornerman course covers all fight night 'in the ring' matters as well as hand wrapping and Cutman training.
These particular courses will take place at Double J Boxing in Ashford, Kent on Sunday 26th January 2020
Times and fees for the courses on the 10th November 2019 are:
11am-6pm – Full Course incl. Cutman/Cornerman course – £95 per person
2pm-6pm – Cut-man & Cornerman Course only – £65 per person
Download registration form at: http://apbcboxing.com/CoachCutmanCourseRegistrationJanuary2020.pdf or for further information or registration from to be posted or e.mailed please either call or text 07789 364702 or e.mail admin@boxbiba.com
COURSE LOCATION:
Double J Boxing
Unit 5, Ellingham Industrial Centre
Ellingham Way
Ashford, Kent TN23 6NF
British Rail: Ashford International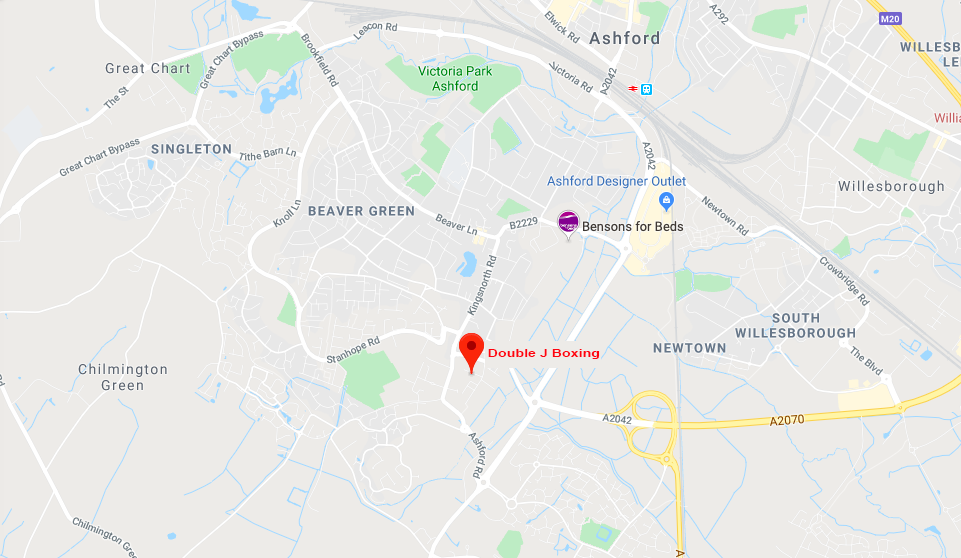 Main Website: www.boxbiba.com
Health & Safety Executive Website: www.boxbiba.co.uk