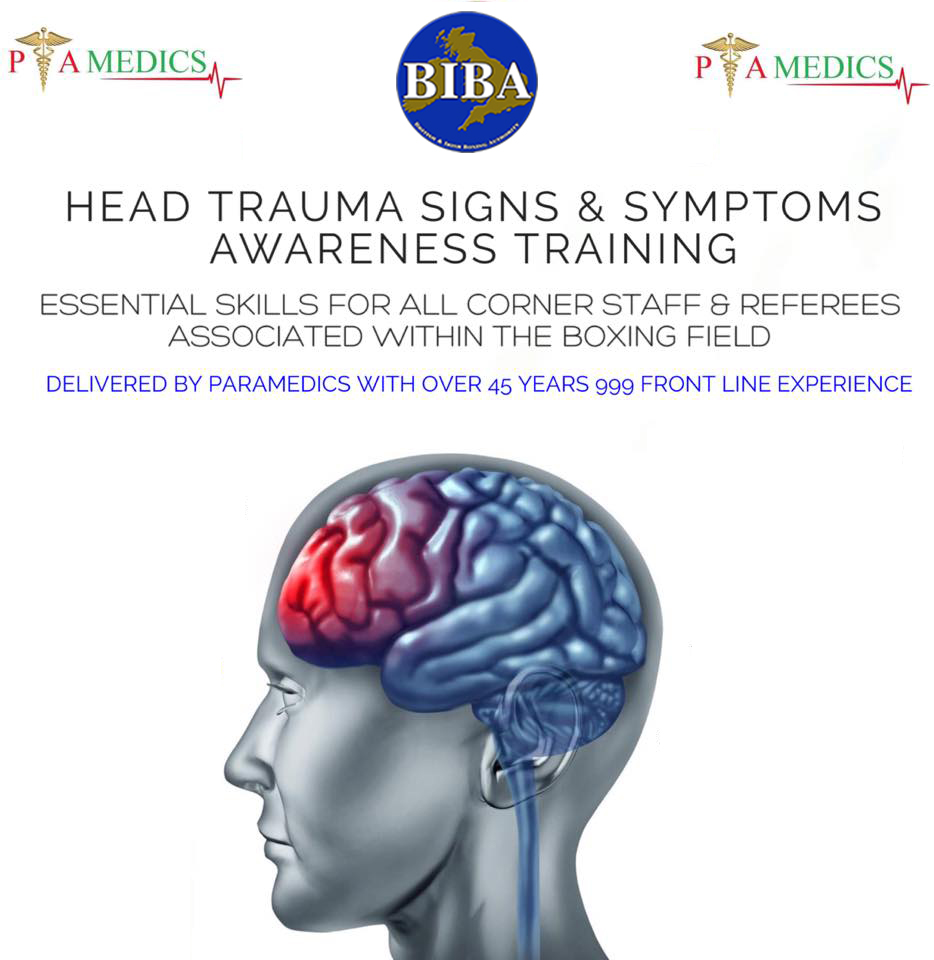 British & Irish Boxing Authority (BIBA) Northern Area Chairman Lee Murtagh has arranged a Head Trauma Signs & Symptoms Course that we, BIBA, feel is essential for ALL Referees, Officials and Coaches should attend
As I am sure you are all aware we have and are introducing various initiatives and procedures in a quest to try and prevent, well at least reduce the possibilities of, serious head injuries and bleeds to the brain.
This particular course will take place at the Bethlehem Gym in Leeds and in May there will also be a London based course and I am hoping that shortly after that we can arrange one in Scotland.
The cost for the course is £45 and ALL Referees, Officials and Coaches are welcome, don't need to be BIBA Licensed as this course is essential for all involved in our sport whether Pro, Amateur or Unlicensed.
For those who are able to attend the course in Leeds on the 28th April please either contact Lee Murtagh on 07793 240535