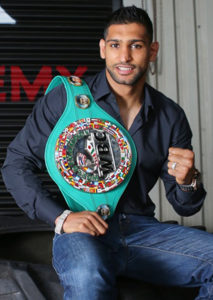 Dear Friends
We are so proud that in June 2016 we promoted the first professional boxing event to take place in Pakistan to raise funds for the Amir Khan Foundation.
The event was a massive success, besides the boxing we incredibly raised over 8 Million PKR to build water wells in the region of Thar Parker, one of the most desolate and poorest in the World today.
The success of that event has fired us up so much so that Khan Boxing Promotions partnered with the British & Irish Boxing Authority (BIBA) to present Charity Professional Boxing events around the World to raise funding for the many projects that we support.
Initially we will be concentrating on Europe and Asia and already have events in planning for the United Kingdom, Monaco, Turkey, Dubai and of course Pakistan.
I hope that you will come on-board and support us with this event so that we can knock out poverty together through the sport of Boxing.
Let's Fight this Fight Together
Save
Save
Save
Save