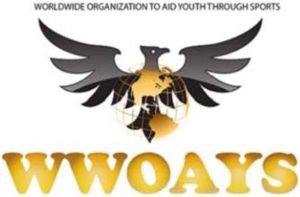 THE WORLDWIDE ORGANIZATION TO AID YOUTH THROUGH SPORTS will be working in conjunction with the U.N. Sport for Development and Peace, utilizing other sports than Boxing.
The first program will be Soccer training, which teaches beginning through advanced techniques, developing adaptable players who can excel in the skills, tactics, ­­­­­­physiological and psychological demands of the modern professional game.
The U.N. says that Sport as a Universal Language can be a powerful tool to promote peace, tolerance and understanding, by bringing together people across boundaries, cultures and religions.
Both organizations will also partner with various police agencies and local governments in supporting Social Inclusion, which has been proven to reduce crime, problems between police and local citizens, gang activity, and the recruitment of youths into terrorist groups.
Both organizations also work alongside the British & Irish Boxing Authority (BIBA) to help the sport of Boxing to establish new standards of fairness. 
Together we will help Sports fulfill its potential to not only entertain in exciting new ways, but provide a means for raising funds and awareness for humanitarian purposes and to promote world peace.
Save
Save
Save