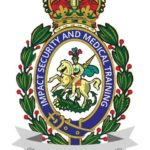 Impact Security and Medical Services LTD
Unit 15, Peartree Business Centre
Peartree Road
Colchester
Essex CO3 0JN
Office: 01206 562366
Fax: 01206 562365
Mobile: 07850 549888
E.Mail: tony@impact-security.com
E.Mail: jon@impact-security.com
Impact Security and Medical Services Ltd provide, all classification of Medical staff from Medics, Doctors, EMTs and Paramedics, for cage events from MMA to K1 as well as all levels of Boxing. We also cover open mats and all other full contact sports.
We will do our best to assist you with any events relating to Security and Medical you so you can enjoy the day. Our aim is to make sure when an incident occurs it is dealt with swiftly and without drama. We fill out risk assessments and patient report forms for the purpose of insurers and Emergency staff.
Our Doctors are from major city Hospitals at Consultant level A&E based and we are fully insured and have regular training sessions to update and refresh our skill sets.
Our 4×4 vehicles can go where land ambulances cant and come fully equipped for ANY incident and they fit a full length scoop and spinal board. We also have Fast RRVS and a fleet of Emergency Ambulances fitted to front line standard.
Click to see our Google + Page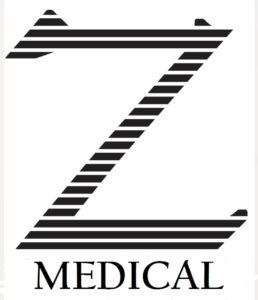 ZED MEDICAL LIMITED
SUITE A, 16 MOORSIDE BUSINESS PARK
COLCHESTER, ESSEX CO1 2ZF
EMAIL; info@zedmedical.co.uk
01206588164
07801357224
ZED MEDICAL LIMITED are based in Colchester and offer a Nationwide service with highly trained ex Services and NHS medical staff, first aiders, technicians, paramedics and Doctors.
They are second to none and complete pre-fight checks on all fighters and provide a trackable inventory of the procedures ensuring you that the fighters are fit for combat.
Recommended by our team, ZED MEDICAL will ensure they are ready and willing to deal with any casualties and also take care of your spectators as well.
All staff are HCPC registered and have many years' experience in the sports entertainment business.
BIBA are pleased to endorse ZED MEDICAL services to all its members.
Taking care of your event is their speciality.
Tel: 0121-238-6781
P.A. Medics has been trading as a training facilitator for six years. The directors of the company have 28 years of frontline experience. The most fundamental part of their experience is that of responding to 999 calls covering all types of real medical emergencies. All of our courses can be tailor made to customers needs regardless of their industry.
Our experience on the 999 front line over many years gives our training staff the underpinning knowledge to deliver all your required Health and Safety courses knowing first hand prevention is better than the cure.
All of our staff have been to and seen real life emergencies and are not just merely reading from books. We like to provide real life practical experience to prepare our clients as much as possible for real life occurrences. We want them to feel over prepared.
Additionally, we also do complete medical event cover using first aid technicians. These include: paramedics, nurses and firefighters. Using candidates with first hand experience from different domains within health and safety as well as medical domains, we can get a complete package for our clients and offer them the best value with relevant insight.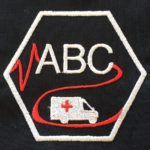 ABC Paramedic Services and First Aid Training
The Ark – F1
21 Gardners Crescent
Edinburgh
EH3 8DE
Scotland
United Kingdom
ABC Paramedic Services and First Aid Training are dedicated providers of high quality First Aid Training Courses, Medical Event Cover, Consultancy and Transportation Services to the Private Sector as well as the National Health Service.
Located in the heart of Edinburgh but serving all of the United Kingdom, our team of highly trained, CRB checked, uniformed staff include HPC State Registered Paramedics and a team of contracted First Aiders, Technicians, Nurses and Doctors, available to suit your requirements.
Email: info@abcparamedicservices.co.uk
Office: (+44) 0131 229 8703
Mobile 1: (+44) 07947 800 006
Mobile 2: (+44) 07814 837 782
Web: www.abcparamedicservices.co.uk
Facebook: www.facebook.com/ABC-Paramedic-Services-82984798044236
Martin Steer AIIRSM
FAMS Ltd
Tel: 07729 010034 / 0114 453 8629
Email: famsltd@aol.com
Web: www.famsltd.com

FAMS Ltd are a centrally based event medical company, and provide all levels of medical cover to events, many of our staff have trained in martial arts and or boxing.
We provide exceptional medical cover to all types of events including martial arts, boxing, mats sports, full contact sports including MMA, taekwondo and judo.
Our staff, are fully qualified, experienced and insured, we wear an identifying uniform.
Pre-fight medicals are carried out using specifically designed questionnaire forms currently produced in 5 different languages.
We can also assist with First Aid Training, Health & Safety, Event Management and Security.
Tel: 07729 010034 /   0114 453 8629
Email: famsltd@aol.com
Web: www.famsltd.com
Save
Save
Save
Save
Save
Save
Save
Save
Save
Save

Pulsemed Ltd are a dedicated medical provider with vast experience covering all forms of combat sports.

We pride ourselves on providing the best care available with our handpicked, fully qualified and insured staff. We are able to provide Doctors, Paramedics, Emergency Medical Technicians and Emergency Care Assistants. All of our staff are fully insured, CRB checked and have frontline emergency medicine experience. Our Doctors and Paramedics are fully registered with their appropriate governing bodies.

We offer a full service including pre and post fight medicals, after care and also crowd first aid cover on the night if required.

We are located in London and Cambridge but cover the whole of the United Kingdom.

Website: www.pulse-med.co.uk
Email: info@pulse-med.co.uk
Mobile: 07523 050235
Facebook: https://www.facebook.com/Pulsemed-Events-and-Medical-Training-102524958023326/