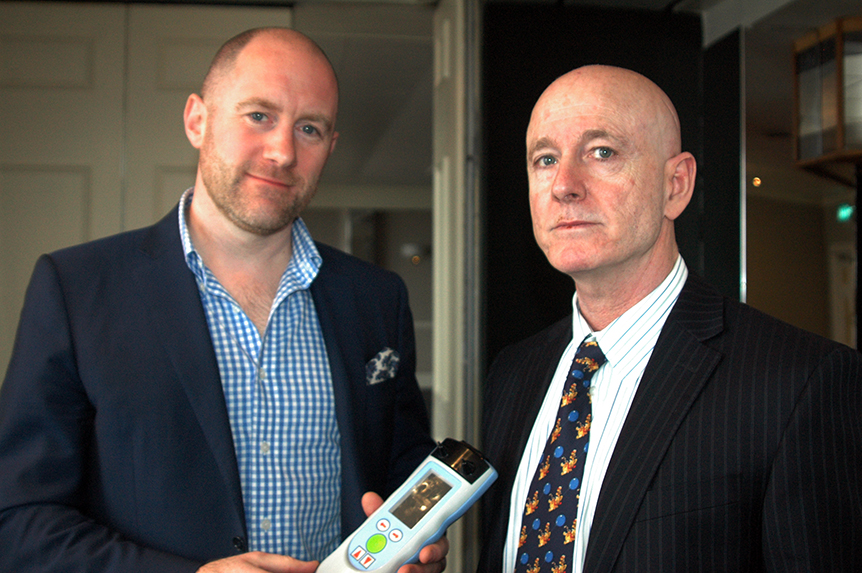 Life Saving Infra-Scanners Introduced This Weekend at UK Boxing Events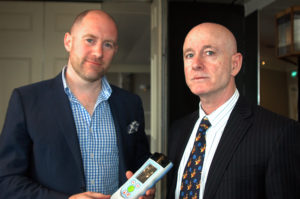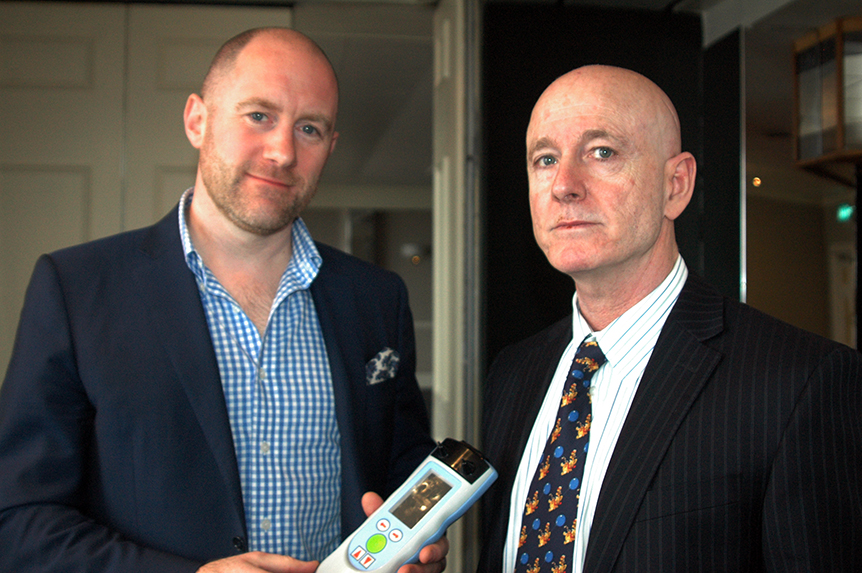 In February the British & Irish Boxing Authority (BIBA) announced that they were set to introduce hand held Infra-Scanners, that can detect Brain bleeds, ringside at events sanctioned by themselves in the United Kingdom and Republic of Ireland, following a number of high profile head injuries incidents and the death of Scottish Boxer Mike Towell.
The Infra-Scanner is a hand held brain scanner that is designed to detect bleeding on the surface of the brain inside the skull, so epidural and subdural bleeds, which are the common bleeds associated with an impact to the head, ones that can commonly cause life changing injuries or in the worse case scenario, death, in a short space of time.
Within Boxing, the Infra-Scanner is not intended to replace an MRI scan, which is required annually for Professional Boxers, but allows Doctors at Ringside to undertake a two or three minute scan, to determine if as a result of the boxing match that a boxer may have sustained an epidural and subdural bleed to the head.
Should the scan produce a positive result this will enable the Ringside Doctors to ensure that the Boxer is admitted immediately to the nearest specialist unit, where the appropriate care can be undertaken.
Yesterday, InfraScan Inc. representative Jonah Roche, from SkillShop.Eu, travelled to the United Kingdom to deliver the first of the Infra-Scanners as well as undertake a training session for a number of the British & Irish Boxing Authority (BIBA) Ringside Doctors and affiliated Chief Paramedics, ahead of launching the use of the Infra-Scanners at an event in Paisley, Scotland this coming Saturday.
The British & Irish Boxing Authority had made the decision to introduce the potential life saving scanners following four major head injury incidents at events in the United Kingdom last year, even though these catastrophic injuries were sustained on events overseen by the British Boxing Board of Control (BBBofC) and not on events sanctioned by them.
In January 2016, Tommy Martin suffered a bleed to the brain following the Commonwealth and WBC International Championship bout against John Wayne Hibbert.
In March 2016, Nick Blackwell was put in an induced coma due to a bleed in the skull following his British Title fight with Chris Eubank Jr, and once again in November following a sparring session.
In September 2016, Mike Towell suffered a bleed to the brain during the British Welterweight Championship Eliminator contest against Dale Evans and passed away shortly after due to the injury.
In November 2016, German based Kazakh Eduard Gutknecht collapsed in the dressing room following the WBA International Championship bout against George Groves and was rushed to hospital, where he underwent surgery to relieve swelling on his brain and, whilst still in a coma, was transported to Germany in December.
In February this year BIBA Vice President Gianluca Di Caro wrote to BBBofC General Secretary Robert Smith, offering the use of the scanners for any boxer licensed by themselves, should they be suffering headaches or nausea following sparring or a contest, however this offer was refused and shortly after Mr Smith made the following statement to Boxing News Magazine.
"We've looked into it and we're still looking into it," Robert Smith tells Boxing News.
"We want to make sure they are accurate, and ensure the people using them are qualified to do so. We have asked many doctors, and received many opinions.
Ultimately, it seems it is too early to tell if this technology will be suitable for boxing. We will continue to look into the possibility of implementing them because safety has been paramount to us for many years, and will continue to be so.
"Nobody has said to me that this is definitely the way to go, because at this time, it's just too early to say. In the future, after further research, they might be. It will be discussed in detail at our medical seminar in the summer."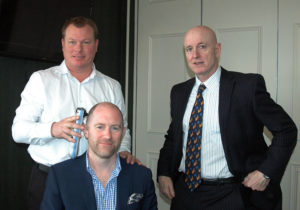 Following the introduction training course, Renowned Sports Forensic Scientist and BIBA Deputy Chief Medical Officer (D-CMO), Professor Michael Graham MBChB; JCPTGP; PhD; FRSM; MPhysoc; BASEM; MICR; MCSFS; PCCMH; APIL Expert; FSB, stated;
"The growing recognition of sports-related brain trauma creates an ideal application for the Infra-Scanner.
In contact sports like Boxing, Football, Karate, Mixed Martial Arts and Rugby, and others, the Infra-Scanner can provide field-based diagnosis and assist in the decision whether to evacuate an injured athlete to a hospital for immediate investigation and medical or surgical management.
The Infra-Scanner has been subject to a substantial number of Controlled Research Studies, around the World, and has already proven 80-100% selectivity and 90-100% specificity.
In addition there are over two hundred Infra-Scanners in use by the American Military, as this equipment was developed specifically for them for use in the field, as well is currently undergoing further trials at St Mary's Hospital and The London Air Ambulance.
The Infra-Scanner is proven to accurately detect intracranial haematomas using the unique light-absorbing properties of haemoglobin, which is located within blood, and the non-invasive, non-ionizing nature of Near Infrared (NIR) technology.
Enormous advantages of the Infra-Scanner for speed of diagnosis are:
Portability, Infra-Scanners weighs just 400 grams.
Patient measurement is completed within 2-3 minutes.
The Infra-Scanner detects haematomas greater than 3.5 ml in volume, as well as detects haematomas up to 2.5 cm deep from the surface of the brain, or 3.5 cm from the skin.
I expect that such technologically advanced equipment will become mandatory at all public and private events, within a very short period of time.
Failure, by sporting organisations, to have the Infra-Scanner and personnel trained in its use will ultimately invalidate sporting licenses and insurances and result in enormous medical negligence claims.
Already it is clear in Boxing alone, that deaths from intracranial haemorrhages could have been prevented, if the Infra-Scanner had been present and used as a diagnostic tool.
As such we at the British & Irish Boxing Authority are extremely proud to introduce this technology at events sanctioned by ourselves, as we believe they will prevent future tragedies in the sport."
The Infra-Scanners will be introduced Ringside at the British & Irish Boxing Authority (BIBA) sanctioned event promoted by Gerard Boyle-Welsh at the On-X Centre, in Paisley, Scotland this coming Saturday.
Save