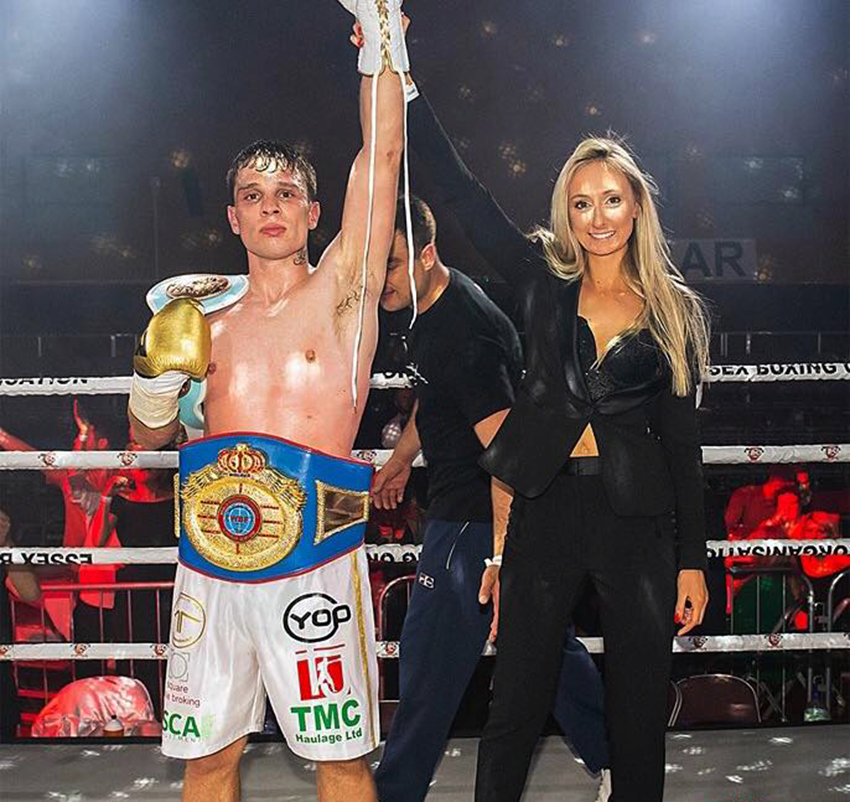 Tommy 'Sweet T' Jacobs set to face Bilal Mohammad For WBF International Crown
Colchester's Tommy 'Sweet T' Jacobs is firmly on a fast track to achieving his dream of being a World Champion, when he takes on Ghana's Bilal Mohammad for the World Boxing Foundation (WBF) International Super Welterweight Crown at the Charter Hall in Colchester on Saturday 30th June 2018.
Back in April this year Jacobs secured the WBF European Super Welterweight title with a convincing unanimous points victory over Matar Sambou, who to date has been the only boxer to beat him, when they first went toe-to-toe on Jacobs' first defence of his British Masters crown back in October 2017.
Jacobs, a former Team GB International Amateur star, only turned professional in March 2016 and in that short time has already secured three Professional Titles, the British Masters, the International Masters and the World Boxing Foundation (WBF) European Championships and is confident that he will be adding the WBF International crown on just his ninth professional fight.
More importantly Jacobs' eight fights to date have been against prospects, a rarity in the sport these days and one that sees Jacobs join such luminaries as all-time top fifty Pound 4 Pound Champions, Muhammad Ali, Oscar De La Hoya, Bob Fitzsimmons, Andre Ward and Joe Gans, who also only fought prospects with positive records in their first nine professional contests.
"Really looking forward to the fight, I had tunnel vision before and was so fixated on facing and beating Sambou after the controversial way the initial contest ended. I couldn't deal with losing to someone who wasn't better then me.
Now that's done I'm firmly looking to the future! In no way I'm overlooking my next opponent, he is many levels above anyone else I've faced previously, but I feel he is a gatekeeper to bigger and better things and cannot wait to show case my talents against an opponent of that calibre."
Tommy 'Sweet T' Jacobs versus Bilal Mohammad for the World Boxing Foundation International Super Welterweight Championship takes place at the Charter Hall, Colchester Leisure World, Cowdray Avenue in Colchester on Saturday 30th June 2018.
Tickets are available direct from any boxer on the card or call the ticket line on 07475 09653