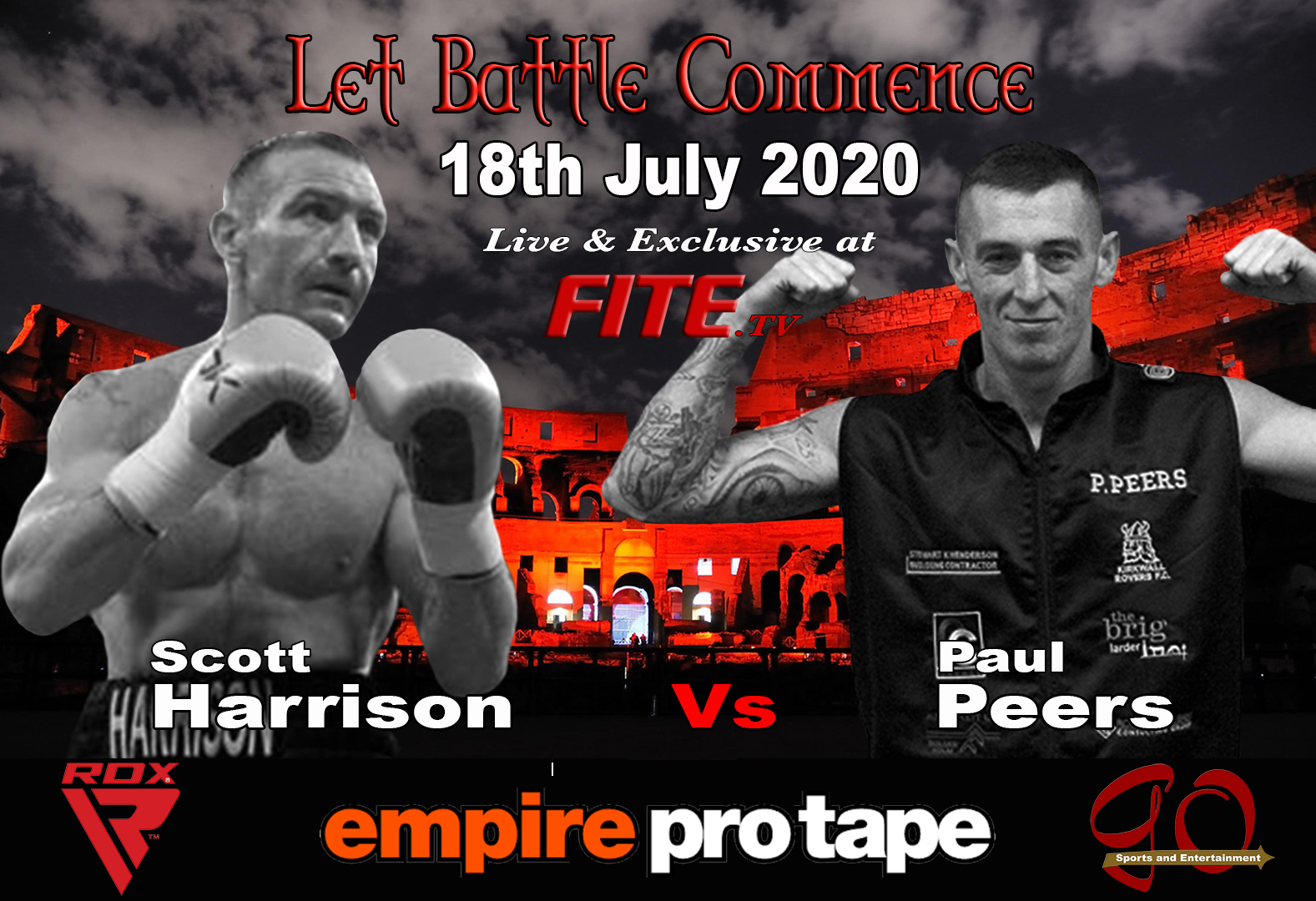 Finally Live Boxing returns to TV screens, following the seemingly never ending lockdown. No surprise that America has led the way, with the current World Boxing Organization (WBO) Featherweight World Champion Shakur Stevenson against Felix Caraballo in a non-championship contest, which takes place today in Las Vegas, and beginning next month the United Kingdom will follow suit.
The first Post-Lockdown 'Behind Closed Doors' event in the UK is set for Saturday 18th July 2020 and will be headlined by former World Boxing Organization (WBO) World Featherweight King Scott Harrison, who will face Professional Boxing Council (PBC) International Champion Paul Peers in a non-championship contest that takes place in Aberdeen and will be broadcast live and exclusive on fite.tv.
Main support sees Orkney based ten time World Kickboxing Champion Caitlin Foran making her Professional Boxing Debut against York's Carly Mackenzie.
An intriguing battle between two big bangers, Stoke's unbeaten Nathan Russo (3-0-0, all via KO) versus Nicaraguan Wilmer Gonzalez (21-18-1, 14 wins by KO), was recently added to the undercard
The undercard also features Perth's unbeaten Gary Wilson (3-0-0) facing off against Liverpool's Scott McIntyre (4-1-0) and Aberdeen's Liam Allan making his pro debut against Southend's Daniel Ballard.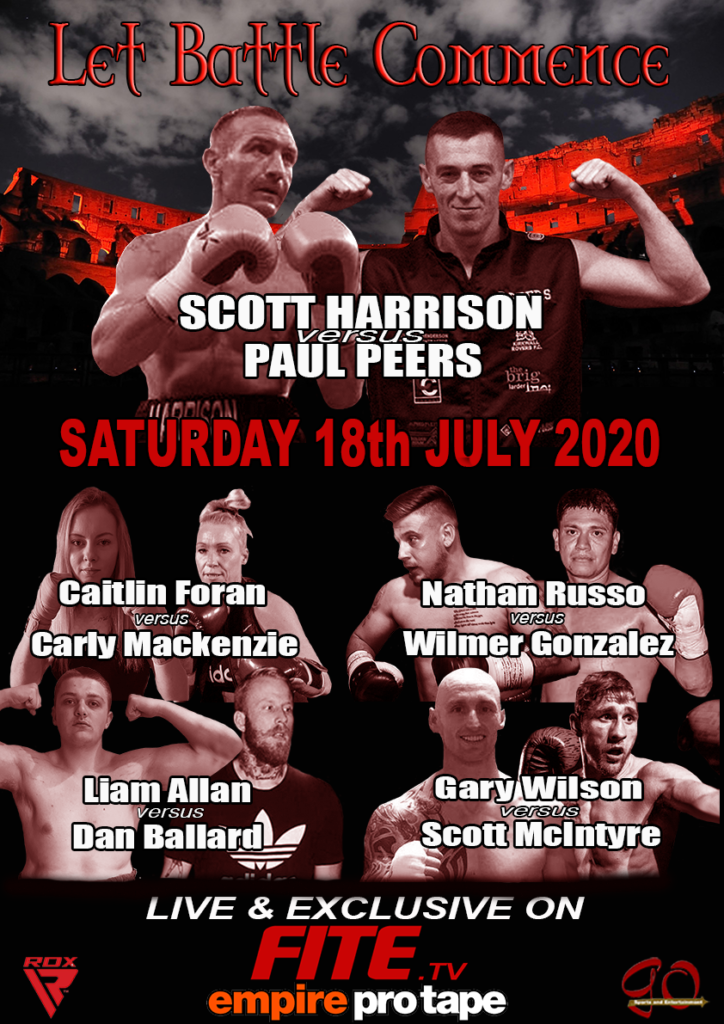 Harrison versus Peers will take place on Saturday 18th July 2020 at the Northern Hotel in Aberdeen and whilst no spectators will present, the event will be broadcast live and exclusive on Fite TV (worldwide) as well as delayed broadcast in the UK ten days later on Sports Channel Network (SCN) Channel 265 on Freeview/YouView.