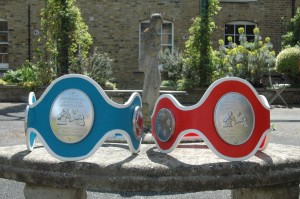 Originally, the British Masters championship was created to run as professional boxing's version of the ABAs. We wanted a knockout competition where fighters would meet each other on shows around the country culminating in a national final at Wembley Conference every year.
We advertised this back in 1997 and there was major interest with professional boxers entering their names in every weight division. For the sake of fairness, we organised a draw in each division.
All the entrance names were placed in a hat and the boxers where selected at random by judge Alan Simpson the then chairman of the British Boxing Board of Control.
Our members started to organise shows around the draw only to find that managers who did not like the opponents there charges had drawn withdraw their fighters from the competition.
This left us in the position (with championship belts initially sponsored by the British Boxing Board of Control) with not enough boxers in any division that were willing to fight each other.
We abandoned this approach and set the title up as it is today. It's very easy to challenge for the title. It's more difficult to win it and having to defend it no matter what with 30 days notice, it's difficult to hang on to it.
The International Masters championship was created due to the influx of Eastern European boxers and the advent of women in professional boxing.
A number of promoters approached us to create a title that women could fight for and anybody outside the U.K could challenge for.
The reason for this was that there are a limited number of women boxers licensed in the U.K so invariably to match them up, you had to bring in competition from abroad and having accepted that position, the championship had to be available to male boxers as well.
Our titles have come a long way since we started. Many of our champions have gone onto British, European and even significant World titles.
In addition to the British & International Masters Championships, in 2015 the Celtic-Gaelic & Novice Pro Masters Championships were introduced.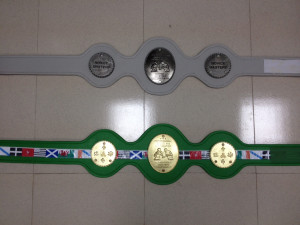 To arrange an International Masters Championship please contact:
Mr Bruce Baker  on +44 (0)7714 756392
E.mail: info@pbpauk.com