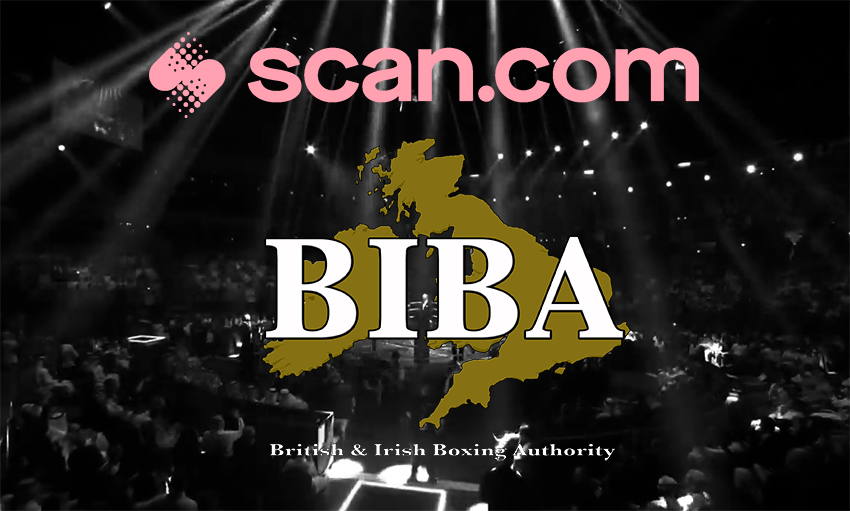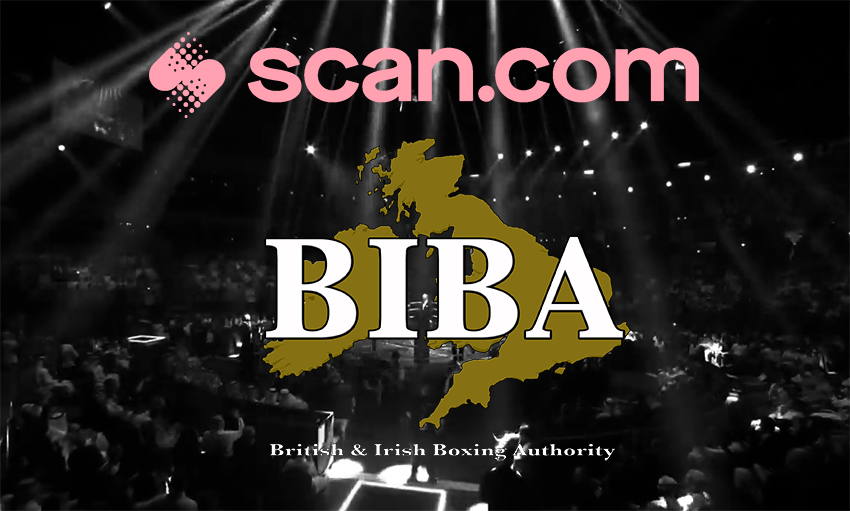 Earlier today Gianluca Di Caro, Vice President and Chief Executive Officer of the British & Irish Boxing Authority (BIBA) announced that medical imaging portal Scan.com has become an Official Partner of the London based Professional Boxing Governing, Sanctioning and Licensing organisation.
Following the announcement Mr Charlie Bullock, Co-Founder and CEO of Scan.com spoke briefly about the partnership;
"Our partnership with the British & Irish Boxing Authority (BIBA) embodies our commitment to making medical imaging accessible for everyone.
"By joining forces with BIBA, Scan.com facilitates an ongoing preventative and diagnostic scanning service for boxers, to make sure that excellence in performance is underpinned by the highest standards of healthcare.
"As we expand globally, we are continuing to build upon our existing roster of partnerships with sports teams, clubs, industry bodies, and their healthcare professionals, so that imaging is always available to support the wellbeing of athletes worldwide."
BIBA Vice President and CEO Mr Di Caro added;
"It's a true honour to announce that Scan.com have become an Official Partner of the British & Irish Boxing Authority (BIBA) and even more so to announce that Scan.com have been appointed as the official providers of Medical Imaging (MRI/MRA) for BIBA boxers licensing medical requirements.
"As an organisation BIBA has always had a positive and proactive approach with regard to the Medical and Health & Safety aspects of the sport.
"BIBA have a highly qualified, ten strong, Medical Advisory Board headed by Chief Medical Officer Professor M.R. Graham MBChB; JCPTGP; Ph.D; FRSM; MPhysoc; BASEM; MICR; MCSFS; PCCMH; APIL Expert; FSB.
"This exemplary Medical Advisory Board have introduced numerous initiatives and processes to ensure that boxers competing on BIBA sanctioned events receive the highest levels of care, Medical and Health & Safety wise.
"From day one BIBA have led within the field of Head Trauma Awareness and Prevention within the sport, initially by developing the industry leading Association of Professional Boxing Commissions (APBC) Accredited Head Trauma Signs and Symptoms training courses for officials and coaches.
"In 2017 BIBA became the first Commission to have hand held Infra-scanners ringside at professional boxing events, and in 2023 BIBA will become the first to have a mobile MRI/MRA imaging unit on-site at the upcoming Lee McAllister (Assassin Promotions) promoted event at the Rich Energy Arena in Aberdeen on the 3rd June.
"Working closely with Scan.com we are positive will lead to further initiatives and processes that will help reduce the level of head trauma related incidents within our beloved sport."
About Scan.com
UK: https://uk.scan.com / US: https://us.scan.com
Scan.com's mission is to make medical imaging accessible for everyone. It offers an appointment booking engine for patients, a portal for referring providers, and an API for digital health partners, across the UK and the USA. Scan.com is reinventing the complex infrastructure underpinning the medical imaging industry, to become the single interface for diagnostic imaging that connects patients and providers. With results delivered in as little as a week, Scan.com significantly streamlines imaging from end to end, reducing waiting times and improving patient care outcomes.
Scan.com was co-founded by clinicians Jasper Nissim and Dr Khalid Latief, who experienced inefficiencies when trying to organise diagnostics for their patients. Teaming up with CEO Charlie Bullock and COO Oliver Knight, they bootstrapped an automated alternative. Scan.com's 2021 $2m seed round, co-led by Oxford Capital and YZR, and backed by notable angel investors including Tom Blomfield (ex-Monzo) and Evelyn Bourke (ex-BUPA), launched the company full-time. Supercharged by a subsequent $2.2m extension in 2022 and a $12m Series A in 2023, the team is now 30-strong across the UK and US.
#BIBAChangingBoxingForGood